Choosing gifts for a newborn baby is one of the easiest, and most exciting things to do. Anything colorful and creative can bring a smile even to the new parents' faces.
A practical yet special gift to prepare is a baby hamper filled with treats for the little one. Different sets can range from baby bath time essentials, bedtime cuddles, and even baby clothes. Whether the gift is for a baby boy or baby girl, you're sure to find something special from our selection of baby hampers.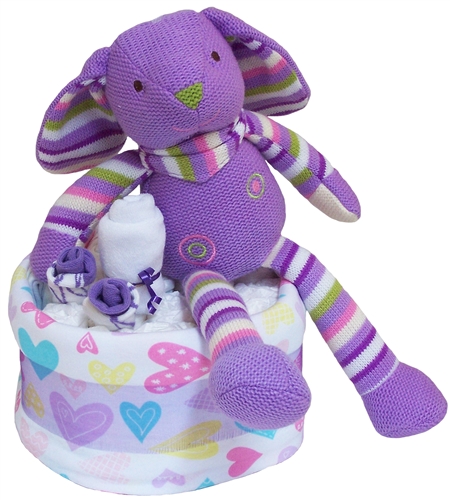 Favorites for little boys are the Baby Boy Keepsake which comes with a beanie, bib, body suit, a toy rattle, fleece blanket and muslin wrap, all nicely presented in a keepsake gift box. For baby girls, a unique choice would be the Ferris Wheel Baby Girl Hamper. Presented in a Ferris wheel cupcake holder, the hamper includes a singlet, bib, hat, booties, socks, face washers, a cute tiny teddy.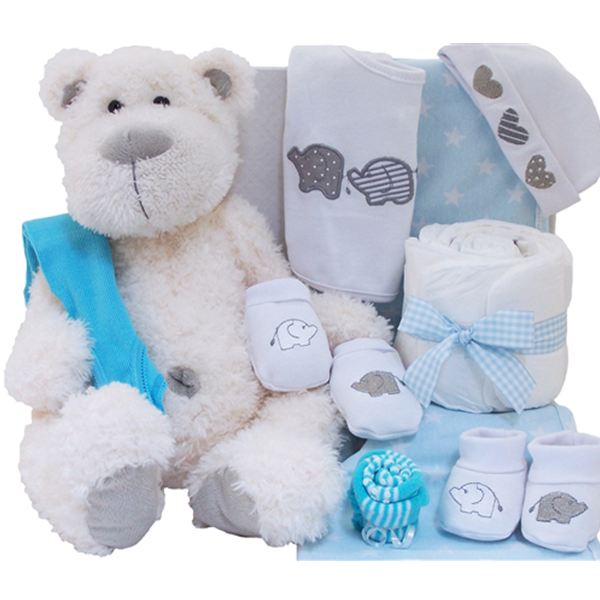 In the occasion that the gender of the baby is a surprise, choose something that's perfect for boy or girl. The Newborn Essentials gift hamper comes with all the baby essentials for bath time, bed time, and play time.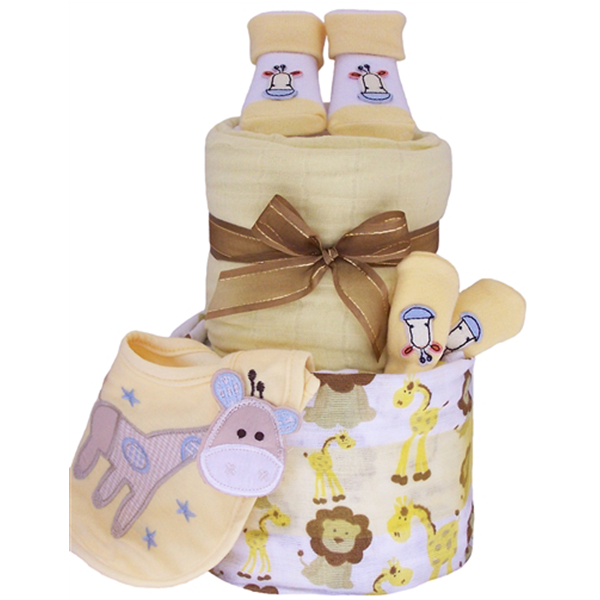 Of course, there are also sets that are made especially with the mum, dad, and baby in mind. You can choose our Baby Boy Gift Box that includes a fleece blanket, soft toy rattle, nappies, pyjamas, a chocolate cigar and sparkling wine. If the couple is having a baby girl, there's also the Memories – Baby Girl hamper that comes with a pink teddy bear, body suit, a baby girl photo album, and raspberry fudge, almonds, and Grandin Piccolo.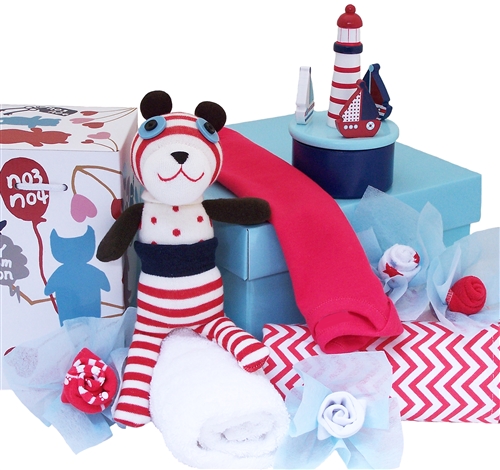 Aside from the variety you can choose from, the best thing about giving Baby Hampers is how you can add a personal touch to them. Send the happy couple a greeting or a personal message filled with your thoughts and wishes for their family.