Winter sometimes brings in short chilly days, and sometimes, brutally cold ones. We'd like to think of it as an opportunity to get together with friends and family, and sit down by the fireplace or a campfire.
It's great to know that there are a lot of ways to send someone the gifts of warmth in this cold season. Ladies would be sure to love our Winter Warmers hamper. The basket already includes handmade biscuits, tea bags, truffles, a mug, and a hot water bottle with the knitted cover. These are all beautifully packaged in a glossy white box with a ribbon. If you intend to give it to someone who likes their spirits or chocolates, you can choose to add it to the basket as well. You can make it even more personal by sending a cute teddy bear with your personal message on the card.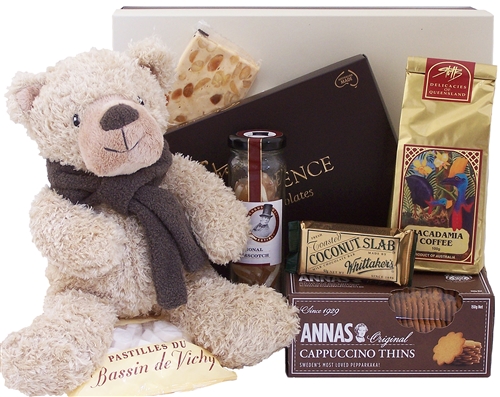 If you feel that the recipient loves her hot tea and tea cups, you can send them our special Tea Break gift hamper. A teapot and cup set is included in the basket, along with herbal tea, rhubarb and ginger jam, fudge bar, shortbread, French toast, and maltballs.
Of course, we don't want to leave the gentlemen out. Let the men hang out near a fireplace, sipping wine, scotch, or some other alcohol. We're thinking our Gentlemen's Gourmet is the perfect gift idea. A classy gray pinstriped gift box contains his Cabernet Merlot and other nibbles. Give it as a gift to a gentleman who loves to share stories with his friends over some spirits.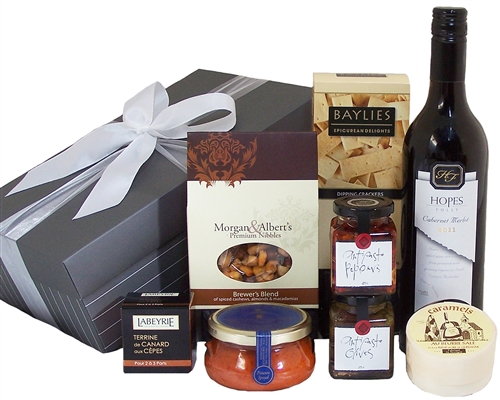 For bigger celebrations like a winter night dinner, prepare a Gourmet Indulgence gift hamper beforehand. The gift hamper includes chardonnay, Cabernet, and some snacks to go along with the wine.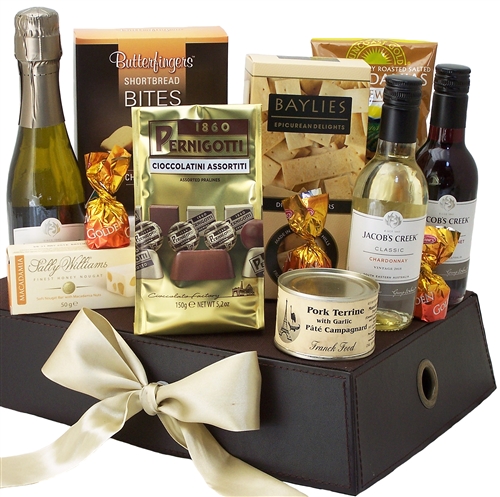 We would love for you to browse through our website and see other hampers you can give this winter.