"It is better to give than to receive" and "The more you give, the more you receive" are just two of the many sayings that we hear about gift giving and getting something in return. Receiving something in return as you share your blessings to other people doesn't necessarily mean that you will get the same thing back, rather it can be something more memorable and heartwarming.
Christmas is here and it is gift-giving season once again. Everyone is excited to shop for gifts for their loved ones and to prepare hearty meals for every holiday gathering that has been lined up for the entire month. While everyone is heading to shopping malls and groceries for their Christmas preparations, you can opt for a more convenient way to do your own shopping — do it online!
We at Gift Basket Boutique understand that most of our clients do not have the luxury of time during this hectic yet festive time of the year, and so we value their convenience and wise usage of their time. Simply browse through our wide selection of gift ideas and you will definitely find something perfect for everyone on your Christmas list — from newborns and significant others to parents and corporate connections. You can also select from pre-packaged hampers with vanity products or gourmet goodies which can be directly delivered to your choice recipient with a warm, personalised greeting.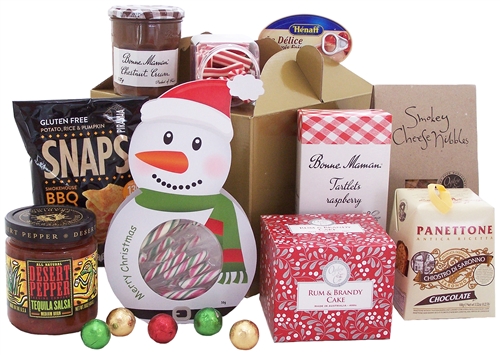 There sure are many ways to show your generosity and thoughtfulness in this modern age, but the fuzzy feeling that you get as soon as you learn how happy a person is after receiving your gift is still the best feeling one can receive. The thank-you's, hugs, and kisses that you get back will definitely fill your heart with even more of the spirit of Christmas and will strengthen your bond with your loved ones.